CRTL acts as an expert in all types of accidents (road accidents, storage defects, temperature deviations, handling errors, fire, theft) and all types of goods.
2 – Yachting and inland waterways survey
CRTL carries out survey on all types of yacht and inland craft on all type of damage such as:
Obstruction of propeller and rudder
3 – Prevention survey / Supervision
CRTL attendsheavy load handling operations and ensures suitable securing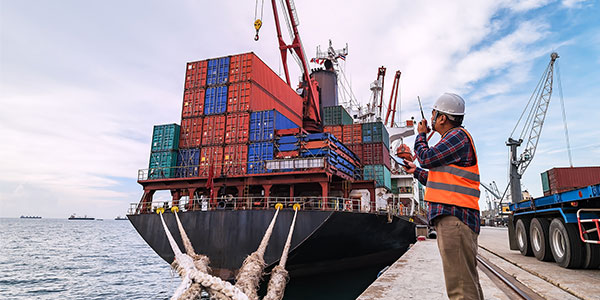 CRTL staff is trained to follow European standard EN12195 and CTU guidelines
4 – VIDEOCONFERENCE EXPERTISE
The Covid crisis has pushed the CRTL teams to propose a videoconference Claim surveyingoffer to its clients.
This tool is alreadỳ widely used by claim surveyors (minor claims) but remains less known in our field.
It is certain that the Videoconference-Expertise is not adapted to all the cases of figure and a 1st analysis must be realized rigorously before confirming its feasibilitý.
Videoconference-Expertise must be considered as a tool that is often applicable and useful to our profession of experts in transported goods.
The benefits of videoconference-expertise:
Reduced intervention costs
All stakeholders can be brought together